Junior
In Loving Memory
June, 1985 --- June 21, 1998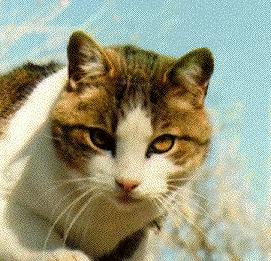 ". . . Grieve not, nor speak of me with tears, but laugh and talk of me as if I were beside you . . . I loved you so- 'twas Heaven here with you."
Isla Paschal Richardson



Junior was born in Goshen, Ohio in late June of 1985. He was adopted at the age of 6 or 7 weeks and moved to Cincinnati, Ohio. He left behind 6 brothers and sisters. He had his own birthday party a year later with lots of guests. He moveed with his family to Smithfield, Utah in May of 1987, where he was given the title of the "little Policeman" for the way he watched over his home. In January of 1993, he moved to Rio Rancho New Mexico where he continued to ply his trade as the "little policeman". In 1995 he had his thyroid removed and in 1996 he diagnosed with a heart problem. In August of 1997 he moved to Lombard, Illinois where he continue to enjoy life until he was put on enacard for his heart problem. He became rather sluggish in late May of 1998 and had to have an operation to remove liquid from around his lungs. He never really recovered from this and he died on June 21, 1998 at about 10:45 pm (CST). He will be missed. Below are some pictures of him at happier times.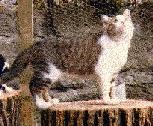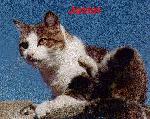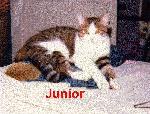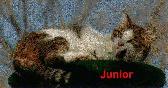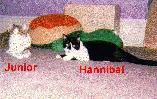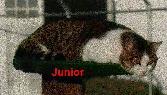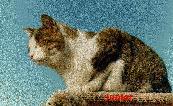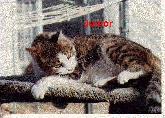 ---
In Loving Memory of Whitey (June 24, 1998)
In Loving Memory of Frannie (Nov. 23, 1994)
In Loving Memory of The Owl (May 20, 1994)
In Loving Memory of Miss Kitty (March 25, 1993)
---

Local time is [an error occurred while processing this directive] Wednesday, 26-Jun-2019 08:04:44 EDT
This page was created on June 26, 1998.
This page has been visited [an error occurred while processing this directive] times.
This page was last changed on Monday, 29-Jun-1998 21:33:27 EDT
You came from (none)
You are on (none)
You are using CCBot/2.0 (https://commoncrawl.org/faq/)